U.S. Expat Tax Services For Americans Abroad

4 Reasons to Use Us
HASSLE FREE
As an expat, you don't want to encounter any tax problems when you return to the U.S., try to buy a house, retire or reach any other important milestone in your life. When preparing US expat taxes, your goal is not only to minimize your liability, but also to avoid future risks. Every expat deserves a smooth, hassle-free tax preparation process. Tax Samaritan offers the big firm expertise with small firm client focus.
TRUSTED ADVISOR
You need a trusted advisor who is consistent, conservative, accurate, responsive and friendly. You want a U.S. expat tax expert who is more than just a data-entry preparer, providing you with hands-on advice and guidance. At Tax Samaritan, we are experts who proactively take the time to understand your unique needs and concerns.
AUDIT SATISFACTION GUARANTEE
According to the IRS Tax Book, expats are audited nearly SIX TIMES as frequently as the average individual taxpayer. With Tax Samaritan, you will never have to fear an IRS audit again. Guaranteed.
U.S. EXPAT TAX EXPERTS
Our focus is specifically on US expat taxpayers worldwide. If you're uncertain whether or not you owe state taxes in the United States, we recommend speaking with an expat tax expert to stay on track. If you live abroad, you'll never have to be worried. Tax Samaritan will handle your expat taxes correctly.
Never fear the IRS again. Guaranteed
Are you a U.S. expat worried about your taxes back home? Are you worried about an IRS Audit? We help expats like you with their U.S. tax compliance so that you never have to fear the IRS again. Guaranteed.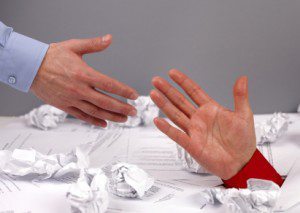 Tax Resolution Services – How To Make Your Problems Go
Away
Don't let unfiled tax returns or unpaid taxes get you down. When you are ready to resolve these issues, Tax Samaritan is here to help you every step of the way. Chat with a tax professional to start a free, confidential consultation – no strings attached.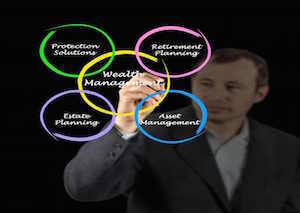 Expat Tax & Financial
Planning
Every year, the U.S. federal government imposes new tax laws and requirements that carry significant tax implications. If you're not staying up-to-date on these recurring changes, you could be overpaying in taxes—which means less money going into your retirement nest egg. By meeting with an experienced independent Expat tax and financial planner, however, you can review your tax return and identify whether last year's financial investments and management strategies either helped or hurt your long-term financial planning goals.
Benefits of Working With Us
TOP RATED U.S. TAX SERVICE WORLDWIDE FOR AMERICANS ABROAD

WE PROVIDE UNBEATABLE RESULTS TO EXPATS AROUND THE WORLD

MINIMIZE YOUR TAX LIABILITY AND MAXIMIZE YOUR PEACE OF MIND

THE LEADING GLOBAL U.S. EXPAT TAX SERVICES PROVIDER

TRUSTED BY THOUSANDS OF U.S. TAXPAYERS WORLDWIDE
Our Accreditations and Awards
We are Proud to be recognized by the Most trusted Firms in the world.
Who We Are
We Deal With The IRS And State Tax Authorities, So You Never Have To!
Tax Samaritan founder Randall Brody has been helping people save money on expat tax problems and grow their wealth since 1997. Our firm specializes in tax solutions and planning for U.S. taxpayers living abroad.
We offer more than just basic data-entry tax preparation services. Our U.S. expat tax services and planning are designed to encompass and enhance all parts of your financial life, including tax and investment planning.
Expats all across the world benefit from our unbeatable reassurance. We are an expat tax service and wealth management company that can assist you in navigating complicated expat tax concerns.
We believe in building a connection that extends beyond filing your tax return or resolving your tax problem.
With Tax Samaritan by your side, you don't have to feel overwhelmed or cower in fear when you think about the IRS! We deal with the IRS and state tax authorities, so you don't have to!

Why We Are the Experts
We Protect Your
Information
As your trusted advisor, we protect your personal information.
Customer Satisfaction
Guarantee
We guarantee our services. Receive a full refund if you aren't satisfied.
Our Tax Knowledge and
Experience
Smooth, hassle-free tax preparation process.
IRS Audit Examination
Support
Never fear the IRS or an audit again.
Always Trust the Tax Samaritan Experts
Save time on tax preparation.
Receive professional tax advice tailored to your situation.
Chance of a higher refund.
No need to worry about an audit.
Make investment decisions based on expert recommendations.
Services are 100 percent guaranteed.
Eliminate penalty risk.
Spend lots of your own time on tax preparation.
Risk facing penalties because of inaccuracies or misunderstanding.
Miss out on important tax benefits.
Face the possibility of an audit without professional support.
Lose money to poor investment choices.
No guarantees. Expat returns are audited SIX TIMES as frequently as compared to average return.
We Built Our Company by Helping People
Are you an expatriate? If so, you still have tax responsibilities in the United States. I'm Tax Samaritan founder Randall Brody, and I'm here to tell you how Tax Samaritan can help you build your wealth while staying compliant with all U.S. tax laws.
Living in another country can make filing your annual U.S. tax return difficult. Luckily, the experts here at Tax Samaritan specialize in the complex and mind-boggling world of expat taxes. We aim to make sure you pay the least taxes legally possible.
We have an in-depth understanding of all the tax issues that affect people who live and work outside the United States. We are well aware of all the different tax benefits available to you, such as the foreign earned income exclusion and foreign tax credit. We also understand all the requirements that may seem confusing to expats, such as FBAR filings.
In addition to helping you lower your tax liabilities, we also want to ensure you are taking advantage of the right investment opportunities to grow your wealth and prepare for the future. At Tax Samaritan, we are concerned with your entire financial picture, not just your tax return.
We may be based in Las Vegas, but we won't ever gamble with your money or privacy. Tax Samaritan uses a secure client portal to protect all your personal information. We also guarantee our services. If you aren't satisfied, we will refund your money. With Tax Samaritan, you won't ever have to worry about an audit. We will deal with the IRS, so you don't have to.
Satisfaction Guarantee
We stand firmly behind all of our professional services. The quality of the experiences we provide to clients will bring about growth in sales on its own. For this reason, we choose to focus on people instead of profits.
Satisfaction Guarantee
Audit Protection Plan
Are you a U.S. expat worried about your taxes back in the United States? Are you worried about making a mistake on your return or even facing an audit? If so, Tax Samaritan is here to help. We help U.S. expat professionals and business owners like you with their U.S. tax compliance so that you never have to fear the IRS or an audit again. Guaranteed.
Protection Plan
What Our Clients Are Saying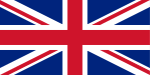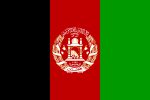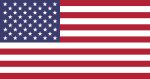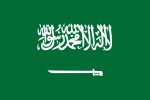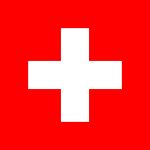 u003cemu003eu0022I went through tax season last year with a US based Tax person that I have been using for years. He could not answer my questions pertaining to my expat status and I was lucky enough, yes, lucky enough to have a friend down here steer me to Randall Brody and his very competent team of tax specialists. Every question was met with a very quick response, even the help I needed navigating the software I have never used in my tax preparation in the past. Yes, a few bumps for me—the result of a dinosaur coming into contact with modern technology—but no matter how many questions there was always someone on the other end of the phone to help me. The cost for me was more than reasonable given what "the other guy" was charging me, and I have to repeat again that there was someone either by phone or email to help me EVERY (emphases added) step of the way. Peace of mind for an old gringo living outside the US is Randal Brody and his tax team making things right for me and my kids. Anyone is welcome to contact me to see if I am a real person who was not paid to write this review.
Jhordan C. (Costa Rica)
Featured In
Trusted by American Expats Working with Global Organizations Worldwide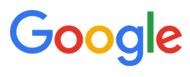 Contact Tax Samaritan
It will only take 30 seconds